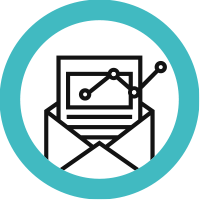 ---
Press Office and Digital PR.
The Press Office Activity is not restricted to the writing of a press release: its correct definition is surely important, but, by its own, it doesn't guarantee the achievement of the identified objectives.
In order to successfully communicate with different audiences, and to attract their interest, it's necessary to build an overall strategy that can identify the main themes the client wants to focus on, by defining an overview in order to communicate not only events or product news, but also issues. This way, the client describes its own reality as an important influencer in the relevant framework.
Here follow our main services for Press Office and Digital Pr:
Setting of a Communication Strategy
Research of opportunities and advice about the themes' newsworthiness
Scheduling of Events and Themes for Press releases
Identification of selected media for each issue
Definition of the main topics to highlight, in order to communicate with each media
Writing and Spreading of Press Releases
Recall Media for news publishing
Monitoring news about specific themes, identified by the client as contact points with the newspaper office
Arrangement of Press Conferences
Press review
Relationship Management with the stakeholders' press offices for broadcasting and common releases
We also offer Crisis Managementactivities, starting from the writing of a handbook for the correct crisis management behaviour. Considering how fast the web can spread and amplify news, it's important to constantly monitor what happens around the relevant themes for the client, in order to be able to answer and promptly react.