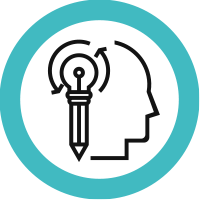 Choosing a name, a logo and a visual that can identify the company's reality is the first fundamental step to communicate its own values, philosophy, goals and identity to the target audience. The naming should be capable of conveying the distinguishing features of the company/project and easy to remember. Logo, colors and  font  should represent the brand efficiently and they should be consistently declined on the chosen communication tools. In this way the corporate identity is built and strengthened.
The use of all these tools defines the Brand Identity: all the employed communication and graphical aspects will affect the perception and reputation of the company by its audience.
We follow our clients in every step to build a strong, recognizable and coherent identity: from  strategy to naming proposal, from  definition of  concept and visual to their own graphical arrangement in all the communication tools.